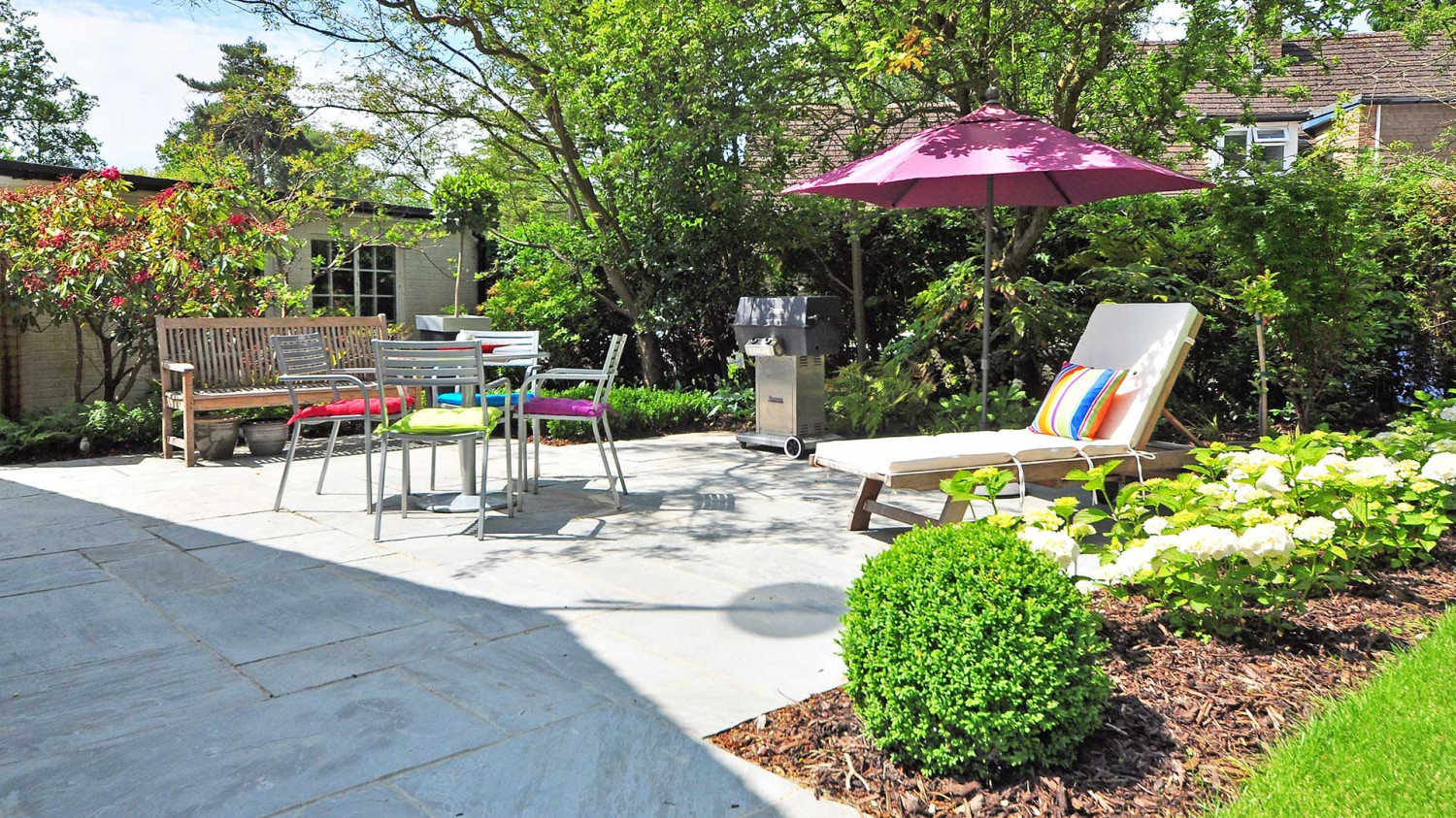 The Southern Idaho Home & Garden Show gets better every year, with more than 10,000 homeowners from around the area attending!
If you'd like to become one of our valued exhibitors, please review the checklist below & read through our frequently asked questions
How to become an exhibitor
Look over the contract to familiarize yourself with it and to see what information you will need to provide.
Once this has been completed click here to submit your contract. Your application will be reviewed and a representative with the event will work with you on making you an exhibitor at the event.
You will need to submit payment to secure your booth space.
Register with the State Sales Tax Department using this link
Once you're on the website, click the TAP (Taxpayer Access Point) button, then select "Temporary Sellers and Promotors" option under "Other Services"
Submit an insurance certificate naming "Townsquare Media" as an additional insured party on these dates: February 9th-11th, 2024. Your insurance agent will be able to accommodate your request. You can fax the certificate to 208-733-7525, have it emailed to Townsquare Media, 415 Park Avenue Twin Falls, Idaho 83301.
1
What do I need to do to participate?
In order to participate, you will need to submit a contract (please find the link to download one below). If you are selected, you will then need to submit payment to secure your booth space. You will also need to take a moment and register with the State Sales Tax Department using this link.

In addition, you will need to submit an insurance certificate naming "Townsquare Media" as an additional insured party on these dates: February 9th-19th, 2019. Your insurance agent will be able to accommodate your request. You can fax the certificate to 208-731-4733, have it emailed to christy.hawkins@townsquaremedia.com or mail it to Townsquare Media, 415 Park Avenue Twin Falls, Idaho 83301.



2
What if I can't get insurance coverage?
All exhibitors must have insurance coverage for the event. There are companies who can write temporary certificates for the event. One such company is:

Anna at Specialty Insurance Agency
Phone: (715) 246 8908
Email: anna@specialtyinsuranceagency.com
3
How do you decide which vendors get in?
We strive to provide a show that has diverse products and services. As such, we only accept a certain number of vendors in each category, such as flooring, sheds, window treatments, etc. If we are full in your category, we will put you on a waitlist and notify you if something becomes available in the future. We DO NOT have exclusives in any category.
4
What is included with my booth?
Your booth will have an 8' high and 10' wide back wall that is draped in green curtains. The sides of your booth will have side rails that are 3' high and run the full length to the aisle. The floor is a dirt floor. We recommend you bring flooring to cover it. The aisles will be barked to make a great garden presentation. We do spray the bark with water in the evenings. If you're worried about your materials getting wet...we recommend that you cover your materials in the evening.
5
Can I get bark in my booth?
If you would like to rent bark for your booth, you may do so by contacting our bark supplier directly: Kimberly Nurseries, (208) 733-2717. This rental is provided by them at an additional charge.
6
Are tables and chairs included?
No. We recommend that you bring all materials needed to make a nice display. If you would like to rent tables and chairs, you may do so directly through our decorator, Venue Event Services. Please contact them directly at (208) 830-4803.
7
How should I set up my booth?
It's imperative that all vendors have a successful experience. To maximize line of sight for all participants, we ask that you follow the diagram on the left when setting up your booth. If you have a display that does not comply with the diagram on the left, or has high sidewalls, you must have it approved in advance. There are no height restrictions at our event, and you can go up to 12' tall without additional approval.
8
IS ELECTRICAL SERVICE INCLUDED IN MY BOOTH PRICE? HOW DOES THAT WORK?
Starting this year, we have 2 levels on power.

Up to 5 amps: $35
5 to 20 amps: $50

Getting electrical to the vendor booth is a complicated procedure that must be pre-arranged. Be sure that you list all items that will be plugged in so we can plan accordingly. If you have something plugged in that is tripping the circuit and was not listed on your contract, you will be asked to unplug it. The electrical is trenched and runs underground to service clusters of booths. As such, many vendors will plug into one box. Please bring an extension cord.
9
DO I NEED TO DO THE IDAHO TAX REGISTRATION IF I AM FROM OUT OF STATE OR IF I DO NOT SELL ANYTHING?
Every exhibitor must register using the online link, regardless if you are selling an item. Registration is quick and easy using this link.
10
HOW DO I KNOW WHEN TO SET UP? CAN I SET UP LATER?
One month before the event, you will receive more detailed setup information that includes a color-coded setup map. You will be allowed to setup any time AFTER your scheduled setup time, but not before. If you choose to set up after your scheduled time, we cannot guarantee you will be able to drive in.
11
HOW DO I GET THERE? DIRECTIONS?
The corner of N. College Rd & Frontier Rd.
The show is held at the CSI Expo Center located on the College of Southern Idaho campus.
12
WHAT ARE SOME EVENT BEST PRACTICES?
To make sure you have the most success possible at the event, the below guidelines should be followed:
- Make sure to be attentive, greet event attendees as they pass
- Stand in front of your booth to greet and speak with attendees
- Always make sure you are smiling and friendly
- Avoid sitting at your booth on your phone
- If we feel these event practices are not being followed, you may not be invited back to the event the following year as we want to makes sure our attendees have the best expereince possible
13
IS THERE WIFI IN THE BUILDING?
Yes, there is free Wi-Fi available anywhere on the campus. To access it, use the network labeled for free campus access.
14
If you are selling a food item, you may provide a sample to the public. The sample must be less than one ounce in size, and you must obtain all necessary permits from the health department. You may contact them at (208) 737-5900.
15
WHAT AM I ALLOWED TO GIVE AWAY?
Giveaways to the public are always a fun way to get them involved. No food items or drinks may be given away. This includes bottled water. Candy giveaways are fine, but please keep the portions small out of respect to our food concessionaires.
16
WHAT ABOUT A RAFFLE OR A DRAWING?
Raffle's and Drawings are allowed, unless it is advertised - then there are guidelines. To learn more, please contact the tax department at (208) 334-7660.
17
CAN I SELL MY PRODUCT FROM MY BOOTH?
Absolutely! We encourage you to make sales and interact with guests.
18
Exhibitors may not park in the front of the Expo Center during show hours. This lot is only for show guests and handicap parking. We ask that all vendors park at the Herrett Center and either walk to the Expo Center or take the shuttle that will bring you directly to the building. If you park in front of the building or in fire lanes, you will be towed. Please take the short walk and save that space out front for our guests.
19
WHAT IS YOUR CANCELLATION POLICY?
In the event that you are unable to attend the event, please let us know as soon as possible. Any contract fees paid are non-refundable. Should a drastic increase in COVID-19 cases occur and we are no longer able to hold the show, you will receive a full refund for your booth space and broadcast deadlines will be expanded to accommodate your schedule.
20
WHO SHOULD I CONTACT ABOUT THE SHOW?
You can call your Townsquare Media Representative directly with any questions.
21
CAN I SHIP MY DISPLAY TO THE EXPO PARK?
You can receive deliveries via truck, UPS or Fedex to the show on February 10th or 11th. Please plan to be on site to receive your shipment as show management is unable to do so for you. We do not sign for any shipments, you will need to arrange with your Townsquare rep ahead of time. Any shipments that arrive in advance of February 10th will be turned away by the college, so please plan accordingly.
22
WHERE DO I PICK UP MY EXHIBITOR PACKET AND PASSES?
As soon as you arrive to the show, please check in at the Show Office, which is located in the north entrance at the front desk.
23
WHAT ARE THE RULES ON OPEN FLAMES?
No open flames are allowed in the event space as per the venues rules. This includes grills, fire pits, candles, ect.
24
AM I ALLOWED TO DRIVE ON THE FLOOR DURING MOVE-IN/MOVE-OUT?
During move in, we request that you drive in, drop your belongings at your booth space and drive back out so other vendors can do the same - also a reminder that kids under 15 and pets are not allowed during set up or tear down due to the hectic situations during these time.

*REMINDER: Dogs are no longer allowed in the expo center.

Vehicles will not be allowed into the center until 5 pm or until the overhead doors are opened. Please do not start vechicles or move vechicles or forklifts around until the doors are opened as we do not want the venue to fill with exhaust, and we must allow time for attendees to safely exit and allowing anyone that can carry out their products safe access to do so.
25
IS THERE AFTERHOURS SECURITY?
The building is secured nightly by the College of Southern of Idaho security. While we do our best to secure the premises during off-show hours, we can make no promise against theft. If you are concerned, please cover or remove any valuable items nightly.
26
IS THERE A FORKLIFT OR DOLLY AVAILABLE DURING MOVE-IN?
We do not provide any dollies or hand trucks. We ask that you bring one if needed. We will have a forklift on the premises during move-in. If you would like to use it, please let show staff know. Any licensed forklift operator will be allowed to use the forklift at no additional charge. Please run equipment slowly and carefully.
27
CAN I BRING MY KIDS TO THE SHOW?
There can be absolutely no children under the age of 15 at setup or teardown. This is for the child's safety and is imperative. If you need to bring your children to the actual event during show hours, they must be supervised and stay in your booth.
28
CAN I BRING MY DOG TO THE SHOW?
As per the venue's new policy, pets are not allowed inside the venue.
29
CAN I PASS OUT FLYERS OR SIMILAR PROMOTIONAL MATERIALS OUTSIDE OF MY BOOTH?
No. To ensure fairness for all exhibitors, all exhibitor business must be conducted within the booth only. This is critical. There can be no booth materials or booth staff in the aisles during the event.
30
DO OTHER ADVERTISING OPPORTUNITIES EXIST?
Yes! Keep in mind that this show is owned by Townsquare Media, which is the largest media organization in the area. If you are interested in finding out about additional advertising opportunities for the event-including sponsorship, radio remotes, digital retargeting, websites or social media-please let us know.
*COVID 19 INFORMATION*
We will follow the guidelines set forth by the CDC & SCPHD. There are currently no restrictions but the event will follow the venues COVID recommendations and rules.